Christopher J. Jenkins, PhD. is a Teacher and Coordinator of Inclusion Outreach. Chris graduated from the University of Oregon with a PhD in Special Education and Rehabilitation and was the Associate Director of the Neuromuscular Education and Research Center at the U of O and worked on a number of model demonstration projects through Oregon Research Institute. Chris has had a long and varied career as a teacher, provincial consultant for the Ministry of Health and faculty member at Douglas College, UBC, Camosun College and UVic. Current interests include using technology and teleconferencing to provide e-mentoring support to students and their teams throughout the province.
Zoë Watt, BSc, MAEd Student, is a Registered Speech-Language Pathologist who received her SLP degree in Edinburgh, Scotland and has worked widely across the UK and for the last fourteen years BC.  Zoë has always taken a special interest in multi-disciplinary approaches to support communication for children and youth and values the collaborative approaches of both Inclusion Outreach and those of the new response team she is working on to support students with complex needs in the Greater Victoria School District.  Zoë is committed to furthering social justice goals for inclusion of students with disabilities in general classrooms throughout BC through developing our understandings of what makes our practice inclusive.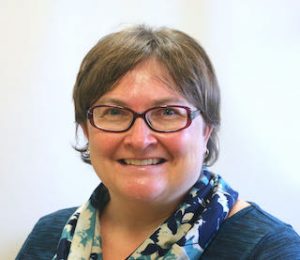 Taryn Silver, BScPT   Taryn received her Physiotherapy degree from the University of British Columbia in 1999. Since that time, she has worked in community pediatrics seeing children from birth to age 19 in their homes, childcare centres, and schools on both Vancouver Island and the South Island of New Zealand. Taryn was involved in the development of the BC Hip Surveillance Program for children who have cerebral palsy. She joined the Inclusion Outreach team in 2017. Her areas of interest include nature based learning, and physical literacy.
On Maternity Leave – Camille Traverse MSc-SLP (c), is a Registered Speech-Language Pathologist. Over the last 10 years she has worked with children, youth and adults with communication impairments in India, Chile, and throughout British Columbia. Camille is fluent in French and Spanish and enjoys working in these languages as well as her native English. She currently works part-time with the Greater Victoria School District as well as the Provincial Inclusion Outreach program. Camille strongly believes that communication is a basic human right, and supports development of provincial and local policies to reflect this, through her role on the Provincial Council of Speech and Hearing BC.
Julia Loreth, MScOT(c) received her Master of Science in Occupational Therapy from Dalhousie University in Halifax, NS in 2009. After graduation, Julia came to Vancouver Island and started working in private practice.  For more than 10 years, Julia has worked with clients across the lifespan; from infants and young children in Early Intervention, school age students in their homes and schools, as well as adults and seniors in the community. Julia enjoys working collaboratively with multidisciplinary teams to create student-centered, meaningful programs and functional goals.
Claire Abecia, MScOT, OT (c), received her Master's Degree from the University of Alberta. She has worked in a variety of settings in Indonesia, Edmonton, Alberta and on Vancouver Island, and recently joined the Provincial Inclusion Outreach Program in 2019. In addition to working with the Inclusion Outreach team, Claire supports children ages 2-19 in the community, childcare centres and in homes. She has a special interest in sensory processing, emotional regulation and supporting families and their children to participate within their natural routines.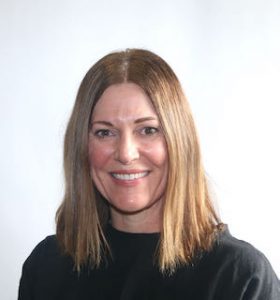 Susanne Christensen, BA, BEd, Graduate Diploma in Education.  Susanne is an Inclusive Education Teacher who began her career as an Elementary Classroom Teacher after spending 2 years in Japan.  She has been a School Based Inclusive Education Teacher in Burnaby, Prince Rupert and most recently Victoria.  She joined the Inclusion Outreach team in 2020 and continues to teach part time with the Greater Victoria School District.  Susanne is particularly interested in building confidence in students to reach their full potential. Outside of teaching, Susanne loves all things outdoors, travel and cooking.
Alyssa Morton, Msc-SLP(c), is a Registered Speech-Language Pathologist who received her degree from the University of Alberta in Edmonton. She has worked primarily with school-age children in various settings such as school districts, private practice, and the local health authority. Alyssa is passionate about helping students advocate for themselves and using their interests and strengths to develop communication. She enjoys using a client-centered approach and working collaboratively with all team members.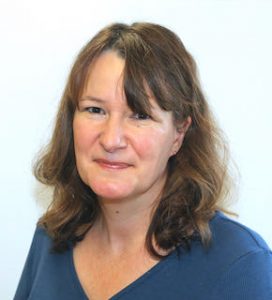 Ann Einstein, MSc, RSLP, received her degree in Speech-Language Pathology from the University of British Columbia in 1999. Since then, she has worked both in private practice and in school districts throughout the province. Ann always enjoys working directly with students, but particularly enjoys including families and school-based teams to formulate and work towards the student's most motivating and rewarding communication goals.
Kristine Peterson is one of the teachers at Inclusion Outreach. Kristine recently graduated from the University of British Columbia M.Ed. Program in Blindness and Visual Impairment. Her journey in education has been a long road with stops along the way at the University of Victoria, Vancouver Island University, and Pacific Rim Early Childhood Institution. There she completed degrees in Anthropology and English, a Post-Degree in Education, a diploma in Inclusive Education, and certification as an Early Childhood Educator Assistant. She has predominantly worked in a small independent school as the kindergarten teacher/teacher-coordinator for their Distributed Learning program where she had a wonderful time developing a love for all things related to picture books and hands-on math for young learners. Clearly a believer in Life Long Learning, Kristine expects that she won't stop until someone makes her! Her current interests in education include team collaboration, the role of environment on student learning, and literacy for all.
Cherry Lozupone, is our Administrative Assistant, and has been with the Inclusion Outreach team since 2005. Please contact Cherry if you have any questions, including queries regarding student websites or the Inclusion Outreach website.